Plastic Folding Tables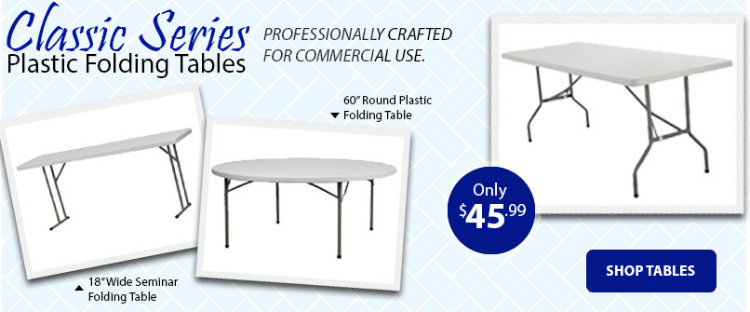 Easy to handle and maintenance is next to nothing. Our selection of plastic folding tables can be used for indoor and outdoor use, as well as events and parties. When you're ready to put them away they fold up and can be stored very easily.
Choose between a round or rectangular blow molded plastic folding table. We also offer seminar and banquet folding tables, as well as a "Rhino Series" plastic folding table that supports up to 1000lbs! Shop our most popular series and current best seller: the Classic Series plastic folding tables.