Sidebar
Match Your Chair For the Right Event
Whether you are planning a wedding, gala, or an outdoor party at your home, there is no wrong chair you can go with. We've compiled a list of social events and the most popular chairs purchased for these types of occasions. Some of these chairs require a higher budget if you are purchasing to own or rent. Remember, these are only recommendations, and your client may prefer and request a different style of chair for their wedding.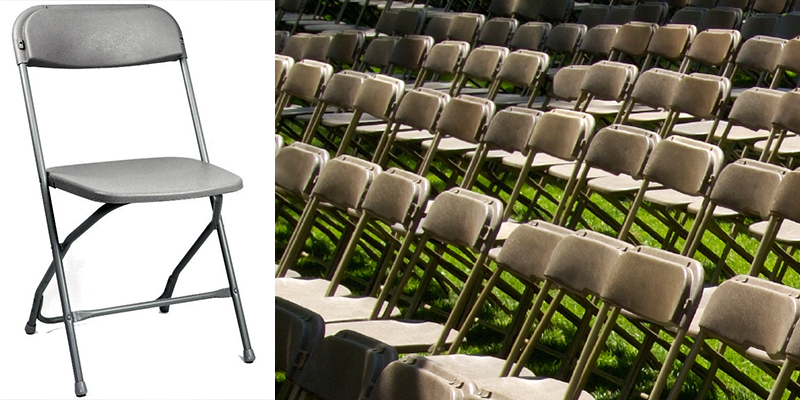 Large Scale / Mass Seating
Events that require large seating arrangements can end up eating up a large portion of your budget. We're talking hundreds if not thousands of people that will be seated at one point. This includes concerts, school events such as graduations, and events that take place at convention centers. The best chair for these types of events would be a softened plastic folding chair. These chairs are fairly cheap and are set up by the thousands. Ranging from $8 to $13 a chair, these plastic seat and plastic back folding chairs will provide you the most seating for your budget. These are also the most purchased chair from rental companies.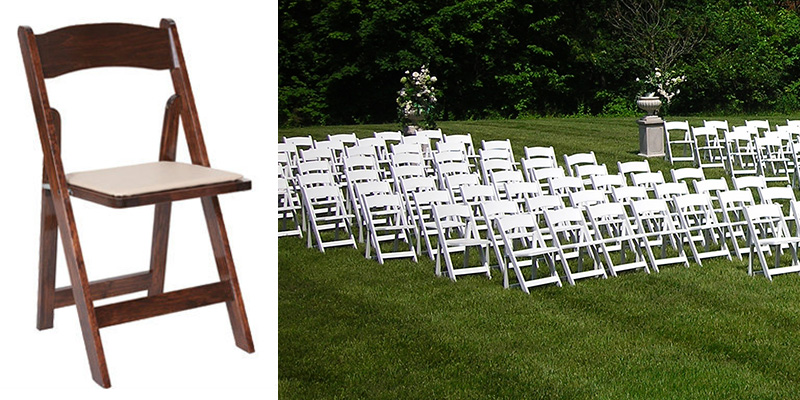 Wedding Ceremonies
More upscale events like weddings are usually accompanied by nicer looking furniture. Most wedding ceremonies upgrade to a wood folding chair for it's traditional and classy look. A slightly padded seat provides your guests with extra comfort during these types of special occasions. The cost per chair for one of these is about twice the cost of a plastic folding chair, but when set up they look elegant and can make an impression to your guests. If you are going to be using these types of chairs outside a lot, you may want to consider going with a resin folding chair. Same style of chair, but instead of wood it is made out of a resin plastic. These chairs are usually UV protected, water resistant, and don't require as much work maintaining.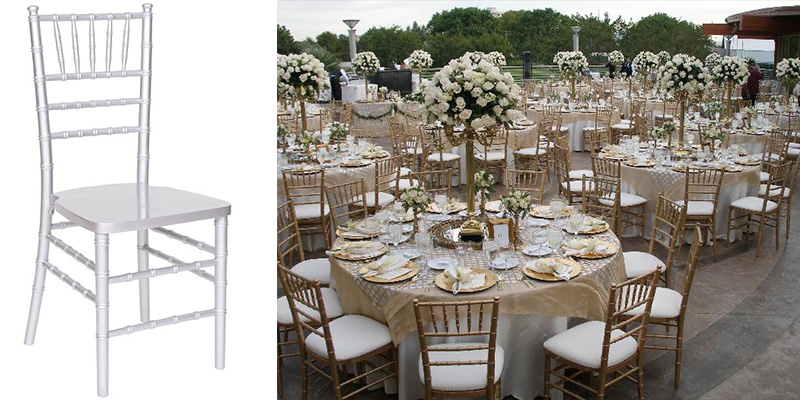 Wedding Receptions
After the wedding ceremony when your guests make their way to the reception area, seating arrangements vary from the wood folding chairs to the high back chiavari / Tiffany chairs you see in the photo above. These stacking chairs are used most at wedding receptions and can be used with a very comfortable foam cushion. The chiavari chair is named after the coastal Italian town of Chiavari from which the design of the chair originates. When it comes to that special event, whether it be a wedding, banquet, rehearsal dinner, or even that party you want to make feel more upscale, there is no better choice than a chiavari chair.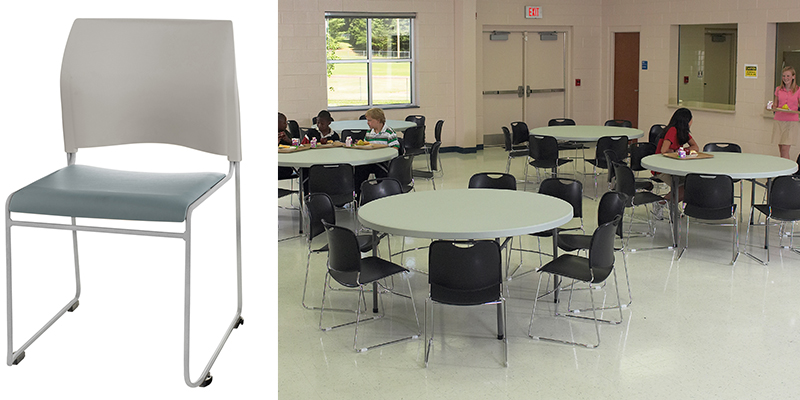 Cafeteria / Auditorium
Several schools and Universities like to use the same type of chair. Usually a wide seat and wide back to accommodate everyone, and usually contoured for comfort. These same types of chairs can be seen in cafeterias and auditoriums as well. You can see in the picture above how the bottom of the frames have locking mechanisms built on to the chair. When set up in an auditorium, these locking mechanisms connect rows of chairs together. This way people are not able to move the seats around. An alternative to this would be to use ganging clips, which can be purchased separately and are used on many different types of chairs.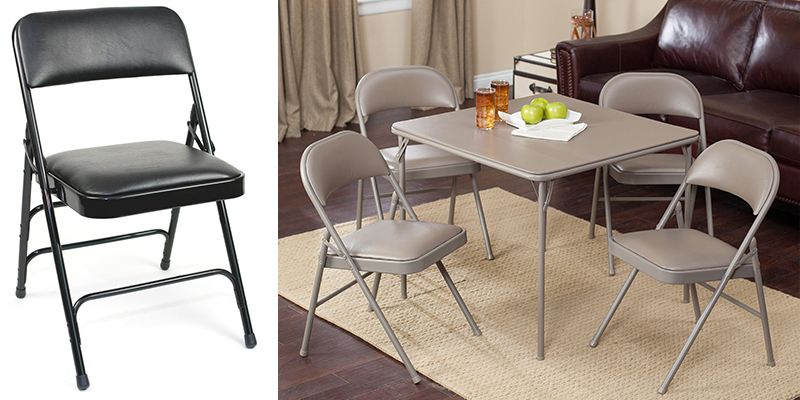 Home Use
Folding chairs have a place at home. You're not considered a true member of the FoldingChairsandTables.com team unless you keep a folding chair at home. Many small folding card tables that can be purchased at Walmart can be accompanied with a comfortable padded folding chair. These types of chairs are rarely used for mass seating events and are usually sold by the 5 to 50 chair range. They make a perfect addition to your home and can be stored until family comes over for the holidays.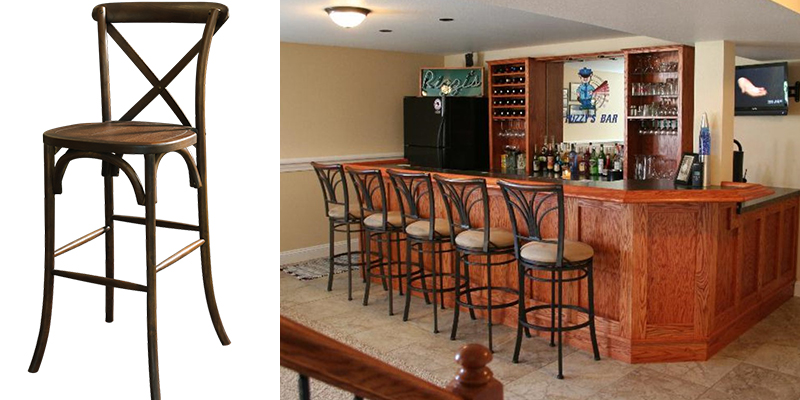 Bars / Cocktail Parties
The picture above is of a Lucca X-Back chair. These tall chairs like many others are used at bars and tall counter height tables like highboy cocktail tables. Restaurants sometimes have seating arrangements next to their bar like this. Bar stools come in many designs, including a chiavari design, and can be featured with or without a padded seat and back.
What types of events have you set up or attended? And what type of chair was set up? Leave your comments in the section below!